Privacy
Terms and Conditions of Use
This website (the "Site") is published and maintained by being U.me Ltd. When you access, browse, or use this Site or any of its features you accept and agree to, without limitation or qualification, the terms and conditions set forth below.
Your Right to Use the Site and its Contents
The Site is only for the personal use.You agree to (i) provide accurate, current and complete information about you as may be prompted by any forms for the Site ("Personal Information"); (ii) maintain and promptly update the Personal Information and any other information you provide to the Company, to keep it accurate, current and complete; (iii) maintain the confidentiality of your username and password to access the Site; and (iv) accept full responsibility for all consequences of all actions initiated and all conduct that occurs under your username and password.
You may not distribute, exchange, modify, sell, or transmit anything you copy from the Site, including but not limited to any text, images, audio, and video, for any business, commercial, or public purpose. As long as you comply with these Terms and Conditions of Use, the Company grants you a world-wide, non-exclusive, non-transferable, limited right to enter, display, and use the Site. You agree not to interrupt or attempt to interrupt the operation of the Site or any services offered through the Site in any way. Notwithstanding anything to the contrary, the Company reserves the right, without notice and in its sole discretion, to cancel or restrict your access to and use of any portion of or the entirety of the Site or any services offered through the Site. You understand and agree that the Company may do so without any liability whatsoever.
Content of the Site
The Company may, from time to time, make newsletters, messaging services, chat services, bulletin boards, message boards, blogs, other forums, new product updates and other such services available on or through the Site (the "Services"). In addition to any other rules or regulations that we may post in connection with a particular service, you agree that you shall not upload, post, transmit, distribute or otherwise publish through the Site or any of the Services, any materials which:
(i) restrict or inhibit any other individual from using and enjoying the Site or the Services;
(ii) are fraudulent, unlawful, threatening, abusive, harassing, libelous, defamatory, obscene, vulgar, offensive, pornographic, profane, sexually explicit or indecent;
(iii) constitute or encourage conduct that would constitute a criminal offense, give rise to civil liability or otherwise violate any local, regional, national or international law;
(iv) violate or infringe the rights of third parties including, without limitation, copyright, trademark, trade secret, confidentiality, contract, patent, rights of privacy or publicity or any other proprietary right;
(v) contain a virus, spyware, malware or other harmful component;
(vi) contain embedded links, advertising, chain letters or pyramid schemes of any kind; or
(vii) constitute or contain false or misleading indications of identity, origin, endorsement or statements of fact.
Monitoring
Nothing in this Agreement shall require the Company to monitor or edit the Site for objectionable or infringing materials. If at any time the Company chooses, in its sole discretion, to monitor or edit the Site, the Company nonetheless assumes no responsibility for any submission by users unaffiliated with the Company ("Users"), no obligation to modify or remove any inappropriate materials or information, and no responsibility for the conduct of any User. The Company does not endorse and has no control over what Users post or submit to the Site. The Company reserves the right, in its sole discretion, to reject, refuse to post or remove any submission, posting or other data, in whole or in part. You understand and agree that the Company has no liability whatsoever if it refuses to post your submissions or edits, restricts or removes your submissions.
Ownership
The Company does not claim any ownership rights in any audio, images, software, text, artwork, video clips and other materials ("Content") that Users upload, transmit or post to the Site ("User Content"). However, by uploading Content to the Site, transmitting Content through using the Services, or otherwise providing Content to the Company, you grant the Company a world-wide, royalty-free, non-exclusive, perpetual, irrevocable and sublicensable license to use, modify, publicly perform, publicly display, reproduce and distribute the Content in the course of offering the Site and/or the Services without any corresponding compensation to you or to any other individual. The Company will treat any User Content as non-confidential and public. Please do not submit confidential or private information. You also agree that any other User of this Site or the Services may access, view, store or reproduce any of your Content for such User's personal use or otherwise in connection with use of the Site and/or the Services. User Content should not be accepted or construed as professional advice or instruction.
The Site also contains content owned by or licensed to the Company ("Company Content"). The Company owns and retains all rights in the Company Content including all intellectual property rights. The Company hereby grants you a limited, revocable, nonsublicensable license to reproduce and display the Company Content (excluding any software code) solely for your personal, non-commercial use to view the Site and otherwise as necessary to use the Services. Otherwise, you shall not copy, capture, reproduce, perform, transfer, sell, license, modify, manipulate, create derivative works from or based upon, republish, upload, edit, post, transmit, publicly display, frame, link, distribute, or exploit, in whole or in part, the Company Content. If you download any Company Content from the Site, you may not remove any copyright or trademark notices or other notices that accompany it. Except as set forth above, nothing contained in this Terms and Conditions of Use shall be construed as conferring by implication, estoppel or otherwise any license or right under any trade secret, patent, trademark, copyright or other intellectual property right of the Company or any third party. All licenses not expressly granted by the Company are reserved.
Prohibited User Conduct
You warrant and agree that, while using the Site and the Services, you shall not: (i) impersonate any person or entity, whether actual or fictitious, including any Company representative or misrepresent your affiliation with any other person or entity; (ii) insert your own or a third party's advertising, branding or other promotional material into any of the Content, or use, redistribute, republish or exploit such Content or the Service for any commercial or promotional purposes; or (iii) attempt to gain unauthorized access to other computer systems through the Site or the Services.
You also shall not: (i) engage in spidering, "screen scraping," "database scraping," harvesting of e-mail addresses, wireless addresses or other contact or personal information, or any other automatic means of obtaining lists of users or other information from or through the Site or the Services, including without limitation any information residing on any server or database connected to the Site or the Services; (ii) obtain or attempt to obtain unauthorized access to computer systems, materials or information through any means; (iii) use the Site or the Services in any manner with the intent to interrupt, damage, disable, overburden, or impair the Site or the Services, including, without limitation, sending mass unsolicited messages or "flooding" servers with requests; (iv) use the Site or the Services in violation of the intellectual property or other proprietary or legal rights of the Company or any third party; or (v) use the Site or the Services in violation of any applicable law.
You further agree that you shall not attempt (or encourage or support anyone else's attempt) to circumvent, reverse engineer, decrypt, or otherwise alter or interfere with the Site or the Services, or any Content, or make any unauthorized use thereof. You agree that you shall not use the Site in any manner that could damage, disable, overburden, or impair the Site or interfere with any other party's use and enjoyment of the Site or any of the Services. You shall not obtain or attempt to obtain any materials or information through any means not intentionally made publicly available or provided for through the Site.
Trademarks and Copyrights
There are a number of (i) proprietary logos, service marks, and trademarks including, but not limited to, the being U mark and (ii) copyright-protected graphic images including, but not limited to, photographs and other visual depictions of Company products ("Images") found on the Site. All of the Marks and Images are owned by, or licensed to, or otherwise authorized for use by the Company. By making them available on the Site, the Company is not granting you any license to utilise the Marks or Images. You acknowledge and agree that you have no rights, title, or interest in or to the Marks or the Images and that you will not adopt, use, or attempt to register any of the Marks or Images or any mark or image confusingly similar to or derived from any of the Marks or Images.
Infringement of Intellectual Property Rights
You may not post, modify, distribute, or reproduce in any way copyrighted material, trademarks, or other proprietary materials without obtaining the prior written consent of the owner of the rights to such material. The Company may deny access to the Site or the Services any User who is alleged to infringe another party's intellectual property rights including, but not limited to, rights of copyright and trademark. Without limiting the foregoing, if you believe that your rights of copyright have been infringed, please provide our Copyright Agent with the following information: (i) an electronic or physical signature of the person authorized to act on behalf of the owner of the copyright interest; (ii) a description of the copyrighted work that you claim has been infringed; (iii) a description of the location on the Site of the material that you claim is infringing; (iv) your address, telephone number, and e-mail address; (v) a written statement by you that you have a good faith belief that the disputed use is not authorized by the copyright owner, its agent, or the law; and (vi) a statement by you, made under penalty of perjury, that the above information in your notice is accurate and that you are the copyright owner or authorized to act on the copyright owner's behalf. The Company's Copyright Agent for notice of claims of copyright infringement can be reached by email at
Security of Electronic Transmissions
Internet transmissions are never completely private or secure. You understand that any message or information you send to this Site or through the Services may be read or intercepted by others, unless there is a special notice that a particular message is encrypted. Sending an e-mail message to the Company does not create any reciprocal obligation or responsibility of the Company to you.
Links to/from Other Websites
The creation and operation of a hyperlink to this Site can only be made with the prior written authorization of the Company. However, the Company may, without notice and in its sole discretion, temporarily or permanently, at any time, revoke any such authorization without any liability.
The Site may contain links to other Internet sites or be accessible through links from other Internet sites on the World Wide Web. The Company provides and allows such links for your convenience only, and is not responsible for the content of any website linked to or from the Site. Links from the Site to any other website do not indicate that the Company approves of, endorses, sponsors, or recommends that website. The Company disclaims all warranties, express or implied, as to the accuracy, legality, reliability, or validity of any content on any other website.
Descriptions of Products and Services
The Company attempts to provide accurate descriptions and visual representations of all products displayed on the Site. However, the Company makes no representation or warranty whatsoever as to the reliability, accuracy, timeliness, usefulness or completeness of any information or graphic images on the Site or available through the Services.
Availability of Products and Services
The products and Services offered on the Site may not be available or accessible in your particular area or locality. The reference to the products and the Services on the Site does not imply or warrant that any specific product or Service will be available at any time in your particular location. Furthermore, the Company reserves the right to alter, modify, add or discontinue completely any of the products or Services, temporarily or permanently, at any time, in its sole discretion, without notice and without liability.
The products offered for sale and sold through the Site are intended for your personal use only, and not for resale. By placing an order through the Site, you warrant that you are purchasing the product(s) only for personal use. The Company, in its sole discretion, reserves the right to refuse to fill any orders which it believes are intended for resale.
Right to Change These Terms and Conditions of Use or Site Content
The Company may add to, change, or remove any part of these Terms and Conditions of Use at any time, without notice. Any changes to these Terms and Conditions of Use or any terms posted on the Site apply as soon as they are posted. By continuing to use the Site after any changes are posted, you are indicating your acceptance of and agreement to those changes. Furthermore, the Company may add, change, discontinue, remove, or suspend any other Content posted on the Site, including features and specifications of products described or depicted on the Site, temporarily or permanently, at any time, without notice and without liability.
Disclaimer of Warranties and Damages
YOUR USE OF THE SITE AND THE SERVICES IS AT YOUR OWN RISK. THE SITE (INCLUDING ALL CONTENT AND FUNCTIONS MADE AVAILABLE ON OR ACCESSED THROUGH THE SITE) IS PROVIDED "AS IS." TO THE FULLEST EXTENT PERMISSIBLE BY APPLICABLE LAW, THE COMPANY DISCLAIMS ALL WARRANTIES, EXPRESS OR IMPLIED, INCLUDING, BUT NOT LIMITED TO, IMPLIED WARRANTIES AND CONDITIONS OF MERCHANTABILITY AND FITNESS FOR A PARTICULAR PURPOSE, WORKMANLIKE EFFORT, TITLE, AND NON-INFRINGEMENT. FURTHERMORE, THE COMPANY DOES NOT WARRANT THAT THE SERVER THAT MAKES THE SITE AVAILABLE IS FREE OF VIRUSES OR OTHER HARMFUL COMPONENTS THAT MAY INFECT, HARM, OR CAUSE DAMAGE TO YOUR COMPUTER EQUIPMENT OR ANY OTHER PROPERTY WHEN YOU ACCESS, BROWSE, DOWNLOAD FROM, OR OTHERWISE USE THE SITE OR THE SERVICES.
Limitation of Liability
UNDER NO CIRCUMSTANCES, INCLUDING, BUT NOT LIMITED TO, THE NEGLIGENCE OF THE COMPANY, ITS AGENTS OR SERVICE PROVIDERS, SHALL THE COMPANY, ITS AGENTS OR SERVICE PROVIDERS BE LIABLE FOR ANY CONSEQUENTIAL, DIRECT, INCIDENTAL, INDIRECT, PUNITIVE, OR SPECIAL DAMAGES THAT RESULT FROM (A) THE USE OF, (B) THE INABILITY TO USE, OR (C) ERRORS OR OMISSIONS IN THE CONTENTS AND FUNCTIONS OF, THE SITE, EVEN IF THE COMPANY OR ANY OF ITS AGENTS OR SERVICE PROVIDERS HAD BEEN ADVISED OF THE POSSIBILITY OF SUCH DAMAGES. SOME STATES DO NOT ALLOW THE EXCLUSION OR LIMITATION OF CONSEQUENTIAL OR INCIDENTAL DAMAGES, SO THE ABOVE LIMITATION OR EXCLUSION MAY NOT APPLY TO YOU. IN NO EVENT SHALL THE TOTAL LIABILITY OF THE COMPANY, ITS AGENT OR SERVICE PROVIDERS TO YOU FOR ALL DAMAGES, LOSSES, AND CAUSES OF ACTION (WHETHER IN CONTRACT OR TORT, INCLUDING, BUT NOT LIMITED TO, NEGLIGENCE OR OTHERWISE) EXCEED £100.00
General Provisions
These Terms and Conditions of Use and any additional terms posted on the Site together constitute the entire agreement between the Company and you with respect to your use of the Site and the Services. The Company's failure to insist upon or enforce strict performance of any provision of these Terms and Conditions of Use shall not be construed as a waiver of any provision or right. Neither the course of conduct between the parties nor trade practice shall act to modify any provision of these Terms and Conditions of Use. The Company may assign its rights and duties under these Terms and Conditions of Use to any party at any time without notice to you.
Privacy Policy
Being u.me Ltd (the "Company") understands the importance of protecting the privacy of its customers, employees and visitors to and users of this website (the "Site"). This Privacy Policy discloses the Company's practices relating to collection, use and disclosure of information that you may provide to the Company, including through this Site. Before you submit any personal information to the Company through this Site or otherwise, please thoroughly review this Privacy Policy, and contact us if you have any questions.
Intended Audience of this Site
This Site is intended for the personal use of individuals interested in learning about the Company or purchasing Company products. This Site is not intended to attract or be used by minors under the age of 18 without verifiable parental consent, and the Company will not knowingly collect personal information from such visitors.
Your Consent
By using this Site, you agree with and accept the terms of this Privacy Policy. Whenever you submit personal information to the Company through this Site or in some other fashion, you consent to the collection, disclosure, use and retention of that information in accordance with this Privacy Policy.
Collection of Information About You
The Company collects personal information from its customers and prospective customers primarily to assist in providing premium designer products for fashion conscious individuals by, among other things, processing your order(s), replying to your questions; providing our newsletter, blog and new product updates via e-mail; facilitating a transaction you chose to enter into with our third party partner(s), and incorporating your feedback into improvements to our Site.
Placing an order. When you place an order for a product through the Site, you are required to provide contact, billing and credit card information in order to complete the transaction. Contact and billing information from the online order form (name, billing and shipping address, phone number, and e-mail address) is used to process orders and provide you with information about the Company. This information, including your e-mail address, also is used to contact you in the event we have questions regarding your order or we need to notify you about the status of your order. The credit card information we collect is used to bill you for products you purchase and, if you provide prior consent, this information also may be shared with a third party partner.
Recommending a product to a friend. When you recommend a product to a friend through the Site, we gather your friend's name and e-mail address. This information is used only once to e-mail your friend to advise him or her about the product you recommend.
Responding to an online survey. We occasionally conduct our own online surveys in the course of which we ask visitors for contact information (such as e-mail address) and demographic information (such as post code, age, and/or income level). We use contact information from our surveys to send users information about the Company. You may opt-out of the survey and also opt-out of any future mailings at the time of the survey. The demographic information is used to learn more about the types of people who visit the Site. This information currently is not shared with any other parties. We reserve the right to share this information with other parties in the future in an aggregated format that would not disclose any personally identifiable information.
You should carefully limit the personal information you voluntarily provide to strictly that which is necessary for the Company to respond to your inquiry or provide a rewarding experience during use of the Site.
Automatic Collection of Information
As you navigate this Site, certain limited information can and may be collected automatically from you without your active involvement, using methods known as cookies and navigational data collection. Some of the information (e.g., type of web browser) does not identify who you are. Other information, such as your Internet Protocol ("IP") address or originating domain, may identify you indirectly, when supplemented with other commercially available sources of information.
When you visit this Site, we send to your computer one or more cookies, which are small text files containing a string of characters that store information about a visitor when he or she navigates from one Web page to another. The Site's cookies hold users' unique session identifiers, allowing our server to return correct information back to the user during navigation of the Site. Such information includes the user's shopping cart items, or whether he or she is logged in when requesting to view or modify personal information, including e-mail address, which may have been stored in our database in the past. These cookies uniquely identify your computer to the Site, but do not facilitate the gathering of personal information. We use cookies to improve the quality of our service by storing user preferences and tracking user trends. Most web browsers are set up to accept cookies, but you can reset your browser to refuse all cookies or to indicate when a cookie is being sent. However, some features of this Site, including adding items to your shopping cart and checking out, will not function properly if your cookies are disabled.
The Company also uses tracking technologies to gather anonymous information about your browsing habits. Links in our e-mail communications to recipients are tracked via web beacons once you visit the Site. Web beacons appear on the Site as 1×1 transparent images that transmit information such as your operating system, browser, resolution, geographical location, products ordered, and order total. This information is used to help our webmasters and marketers understand the behavior of visitors to the Site and the effectiveness of online and e-mail messages. Your information is submitted anonymously, and no sensitive or personally identifiable information is transmitted.
Furthermore, our computer servers automatically record information that your browser sends whenever you visit a website. These server logs may include information such as the date and time of your access to the Site, the length of time of your visit, the portions of the Site accessed, the number of times you visit and purchase from the Site, the IP address assigned to your computer, the type of browser used by your computer, the domain from which your connection to the Site originates, and one or more cookies that may uniquely identify your computer.
We assign you a unique internal identifier to help keep track of your future visits. We use this information to gather aggregate demographic information about our visitors, and we use it to personalize the information you see on the Site and the e-mails you receive from us (should you grant us permission to send e-mails to you). We keep this information for our internal use; we do not share it with others. This information is in no way tied to your personal information, including your e-mail address.
Collection, Disclosure, Use and Retention of Personal Data
Except as otherwise stated at the point of collection, we may use your information for improving the content of the Site, customizing this Site to your preferences, communicating information to you and subsequently updating such information, internal marketing and research purposes, and as further specified in this Privacy Policy. We may combine such information with other passively or actively collected information unless we specify otherwise at the point of collection.
The Company may transfer your information, including personally identifiable information, to third parties, including contractors we use to support our business (e.g., marketing services, fulfillment services, technical support, delivery services, credit card companies, and financial institutions), in which case we will require such third parties to agree to treat your information in accordance with this Privacy Policy or as you may otherwise have previously consented. In the event that you choose to place an order with one of our third party partners, we will, in some cases, share certain information, including your e-mail address with the third party partner in order to facilitate your transaction. We always will ask for your consent prior to sharing your information with any of our third party partners. We do not share your personal information with third parties for their direct marketing purposes unless you have affirmatively agreed in advance to such a disclosure.
The Company also may transfer your information (i) to our affiliated companies; (ii) in connection with the sale, assignment or other transfer of the business function of the Company to which the information relates, in which case we will require any such buyer, assignee or transferee to agree to treat it in accordance with this Privacy Policy; (iii) to protect the rights, property or safety of the Company, its employees or visitors to this Site; or (iv) in compliance with subpoenas or other valid court orders, in response to inquiries and requests from regulatory authorities, in connection with the prevention or detection of fraud, or as otherwise permitted or required by law. In addition, we will make full use of all information acquired through this Site or otherwise that is not identifiable to you.
Choices for Disclosure and Use of Personal Information
You may choose to prevent the Company from disclosing or using your personal information under certain circumstances ("opt out"). You may opt out of any disclosure or use of your personal information for purposes that are incompatible with the purpose(s) for which it was originally collected or for which you subsequently gave authorization. Furthermore, even where your personal information is to be disclosed and used in accordance with the stated purposes in this Privacy Policy, you may elect to opt out of such disclosure to and use by a third party that is not acting as an agent of the Company. On the other hand, the Company may disclose your personal information to a third party acting as its agent where this third party agrees in writing to provide at least the same level of privacy protection as is required by this Policy.
Access and Correction
Through your account at the Site, you may access your basic personal information in the possession of the Company and correct inaccuracies of that information in our records. For any other issues concerning the accuracy of your personal information, please contact us in the manner specified in the "How to Contact Us" section below. We ask individuals to identify themselves and the information requested to be accessed and amended before processing such requests, and we may decline to process requests in limited circumstances as permitted by applicable privacy legislation.
Security
The Company takes reasonable measures to safeguard your personal information against unauthorized access, disclosure, copying, use or modification, whether or not in electronic format. We use industry-standard technological precautions in an effort to protect your personal information as you transmit it electronically from your computer to this Site and, furthermore, to protect it from loss, misuse and unauthorized access, disclosure, alteration or destruction. Furthermore, the Company requires that employees and third-party administrators/processors access your personal information only on a "need-to-know" basis.
You should keep in mind that no combination of security measures can ever provide guaranteed protection all the time. We caution you that e-mail may be particularly vulnerable to unauthorized interception, eavesdropping, modification and spoofing, and, therefore, you should take special care in deciding what information you send to us via e-mail. Moreover, where you use passwords, ID numbers or other special access features on this Site, it is your responsibility to safeguard them.
Enforcement
Any questions, concerns or complaints regarding this Privacy Policy or the Company's treatment of personal information may be communicated by contacting us through this Site, sending an e-mail message to us at
When we receive a formal written complaint, our Privacy Officer will contact the author within a reasonable period of time regarding his or her concerns and attempt to resolve these concerns directly with this individual.
Links to Other Websites
This Site may contain links or references to third-party websites that are not affiliated with the Company. The inclusion of any link does not imply the Company's endorsement of any other company, its websites, or its products and/or services. Any such linked websites have separate and independent privacy policies which we encourage you to read carefully. Please be aware that the Company has no control over linked third-party websites and, therefore, no responsibility or liability for the manner in which the organizations that operate such websites may collect, disclose, use or otherwise treat your personal information.
Other Terms
Your use of this Site is subject to our Terms and Conditions of Use.
How to Contact Us
To correct or update any personal information previously collected by us, please follow instructions at the original point of collection on this Site, send an e-mail message to us at
Changes to This Privacy Policy
If this Privacy Policy changes, the revised policy will be posted on this Site. Please check back periodically and especially before you provide any personal information to the Company. This Privacy Policy was last updated on August 11th 2011.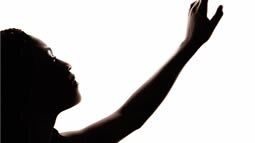 For wholesale enquiries contact
To find out more about our journey
..Read More >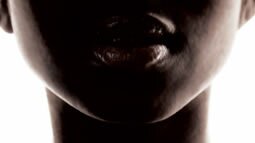 Where beingU has been featured and what they're saying about us. For press enquiries contact
..Read More >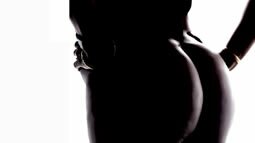 Discover the story of how beingU came to be and the people behind it
..Read More >