Being U… speaking for itself at MODA 2011!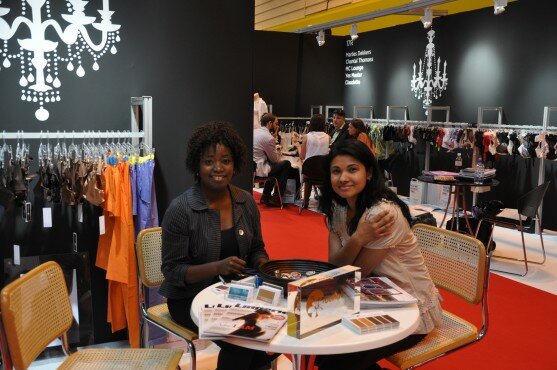 Monday 15th August NEC – It was two years, two months ago that the idea to push the concept of nude lingerie for dark skins was born.
Back then:
If you had asked me how bras and briefs were made, I would have not been able to answer.
If you had asked me where they were made, the answer would have still been the same.
If you had asked me where the MODA Lingerie Show was, it would have been over my head!
Fast forward to yesterday, the first day of MODA 2011 and I could bore you with a hundred and one answers to the first two questions.  The last question though, would have been more considered as yesterday was a first for me: as an exhibitor at MODA representing a brand for women of colour,  I am not sure what I was expecting but wow what a day for all the butterflies to land in my tummy!
I woke up early and felt sick at the thought that for the first time our product had to speak for itself.  By mid-morning, after numerous visits from buyers to our stand, that queasy feeling was resolved.
How could it not after comments like "The whole thing just looks well thought out" -"About time" – "I get so many customers asking for exactly this kind of product'"- "The quality is just so good" – "being U is beautiful".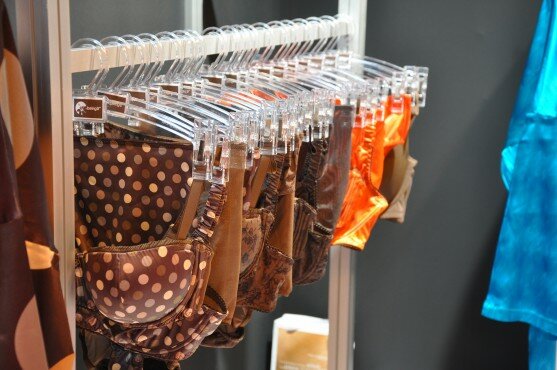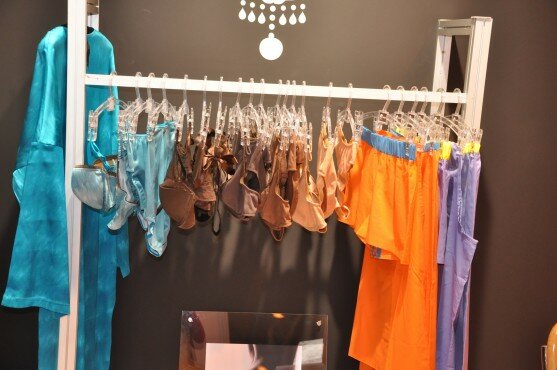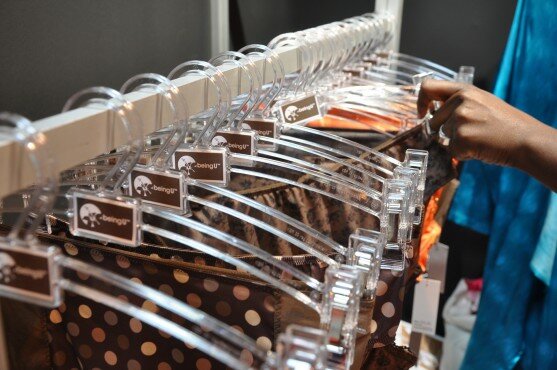 When you get veterans like esteemed specialist from the De Montford University sending attendees to our stand as we had 'such quality and a great concept', one starts getting the point that maybe we are doing well.  Sherece, our publicist from House of Sassi arrived with more requests for interviews for the next day, and it was only lunch time! The butterflies in my stomach now becoming more like hunger so we find some food: not great but the circumstances dictate to not complain about food as much more if right with the world!
The rest of the day continues to get better and better!  More visitors who are genuinely interested in our product, every visit to our stand whether from buyers, the lovely team from Lingerie Insight, Underlines or MODA just validate that we are doing the RIGHT thing at the right time, for the right people that even me, the 'cynic of cynicals' had a tearful moment at least once in the day which then lost my bet with Bok, who is the being U saviour within our company, had bet I would cry at least once at the show and I had disagreed.
So there we were at the end of Day One MODA 2011 and we had buyers on our stand right until the last minute. M y feet were killing me but I was still taking one for the brand in my high heels, some others I will not name have changed into low heels!
So, women of colour, any woman with a bit of bottom, our promise of our lingerie coming to a drawer near you is now a reality and you just need to keep an eye out in February 2012 for your nearest stockist.
Sadia x

No one can make you feel inferior without your consent. 


Never doubt that a small group of thoughtful, committed people can change the world. Indeed, it is the only thing that ever has.


Our deepest wishes are whispers of our authentic selves. We must learn to respect them. We must learn to listen.


I used to want the words "She tried" on my tombstone. Now I want "She did it"

Recent

Posts
Blog

Archives